Antony Gormley 'Angel of the North (Life-size Maquette)'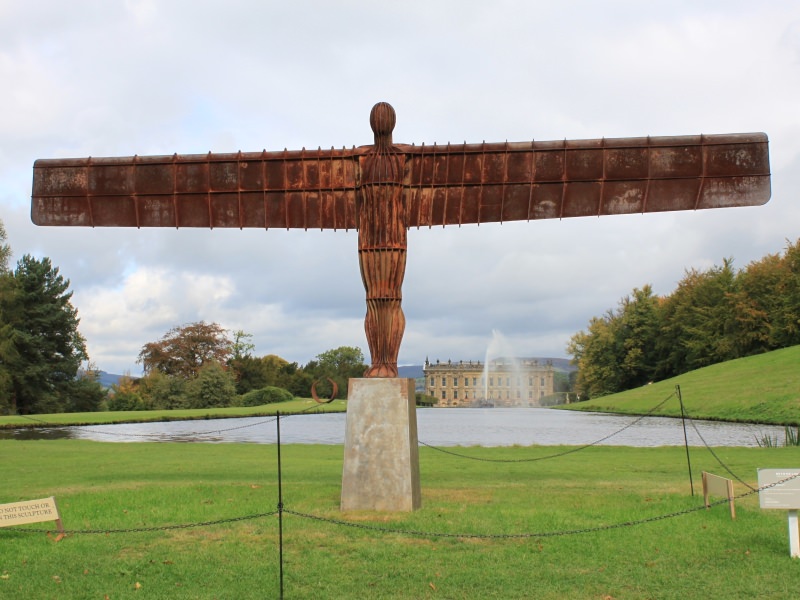 This 1:10 scale model (=maquette) of the original gigantic statue standing at Gateshead next to the A1(M) is the big star of this exhibition. This is why it got the best place in the garden at the end of the canal. The angel was meant to represent the industrial northern look and a warm welcome at the same time. Up to today it is quite controversial - people love it or hate it - but also became probably the best known sculpture in Britain today.
There are several of these "life-size" maquettes (how big is an angel?) which probably make up for Antony Gormley's pension plan.